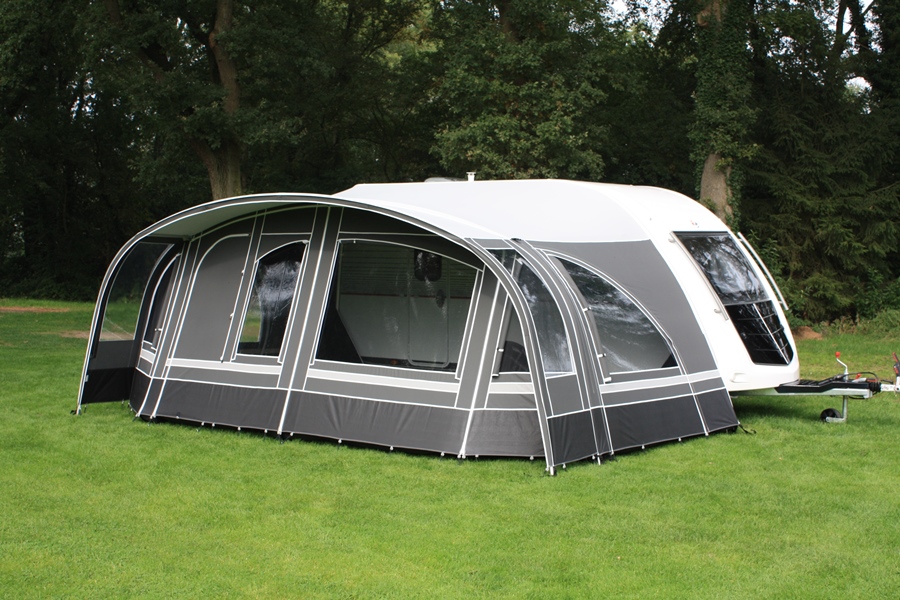 Fortex Caravan awnings is a family business since 1976, and fabricates awnings for all caravans. Our experience with awnings goes back to 1964 when owner Fred Grunder got his first job at Rinco Camping Sport. After 12 years of learning the craftmanship of awning fabrication he started Fortex Awnings for its own. From the beginning, always focused on customization and consultation with customers to finish with a fantastic product.
In 1986, Fortex developed a revolutionary new awning for caravans with pop-up roofs wich became the standard of awning manufacturing for these special caravans and is still used today in many awning manufactures. The awning was raised at the caravan side to create more height and better water discharged to the sides, . Previously, only the pyramid canopies / tents designed for these caravans.. In 2000, Fortex started designing a new awning in a round shape. This shape has a large number of advantages in terms of storm and water resistance. Since 2003, we have these new tent marketed the '' Fortex Aronde ''. We currently have a complete line of Aronde models in our range. These awnings are not only unique in shape, but are also of high quality.
We have always remained a complete Dutch company and all operations were made until 2014 from our location in Enschede from design to after sales. In 2014 we split the production and sale of two facilities. To be able to show more of our models and to give more room for the production department, a second establishment at the Poolmansweg in Enschede was a fact.
If you have special requests on behalf of colors and designs you've come to the right place. We make a perfect fit awning for your caravans.