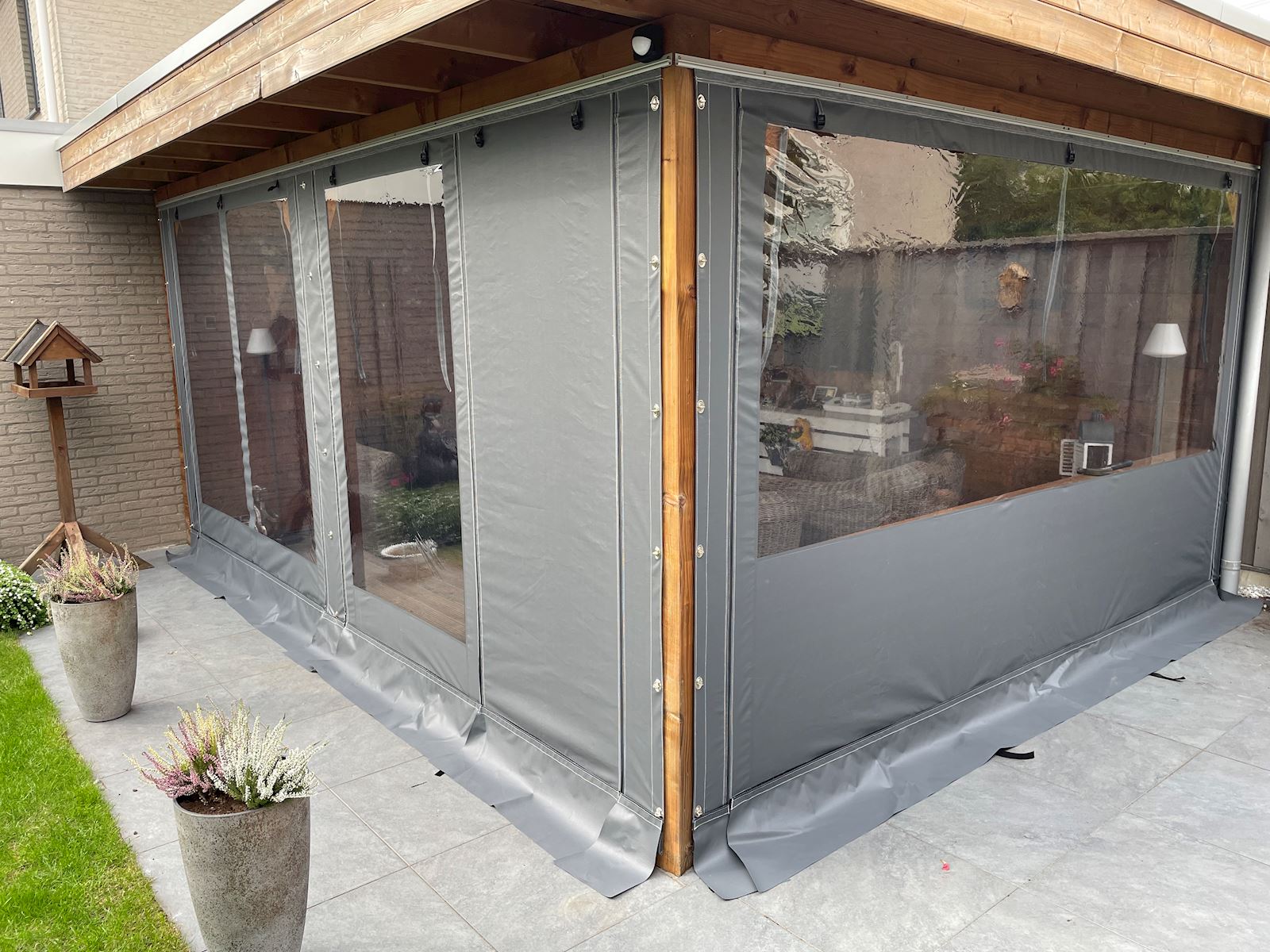 Custom veranda covers
It is possible to make panels to fit and as desired for a veranda. We make these sails from a thick PVC material. The PVC material is coated on both sides, which makes cleaning very easy. For visibility to the outside or light to the inside, we can place windows in the covers. A door provision can also be made by means of a zipper
The tops of the covers are often fitted with string. These fit perfectly into a rail profile (to be supplied) that can be mounted on the veranda. In this way it is easy to install and remove these sails.
The sails are fixed vertically with turnstiles. These are oval rings that we place in the canvas. With a rotary knob (which can be mounted on the uprights of the porch) you connect the wall neatly to the porch.
Of course there are more options for designing your veranda, such as placing a door zipper or extra zippers with roll-up straps.
Do you want to know what it costs?
Customizing the sails with windows and possibly doors is € 45 per square meter
The rail profile at the top costs € 9 euros per meter
A turnstile attachment € 3 per item (these are placed every 30 cm)